Puppies

Please contact me if you would like to express an interest in future litters for a Koruridge puppy.
My aim is to breed true to type, sound Ridgebacks with great temperaments.
Diamonds are a girls best friend, let me introduce our latest litter planned for mid 2019. I'm extremely excited about this pairing so fingers crossed!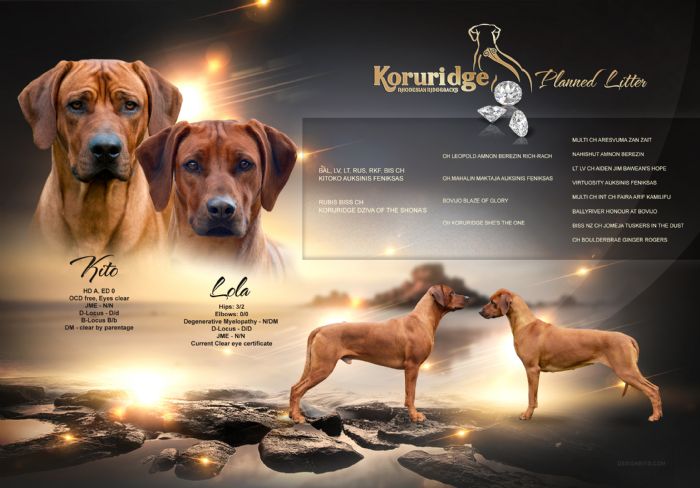 POSTER BELOW IS A LITTER DUE MAY 2018 IN THE USA...........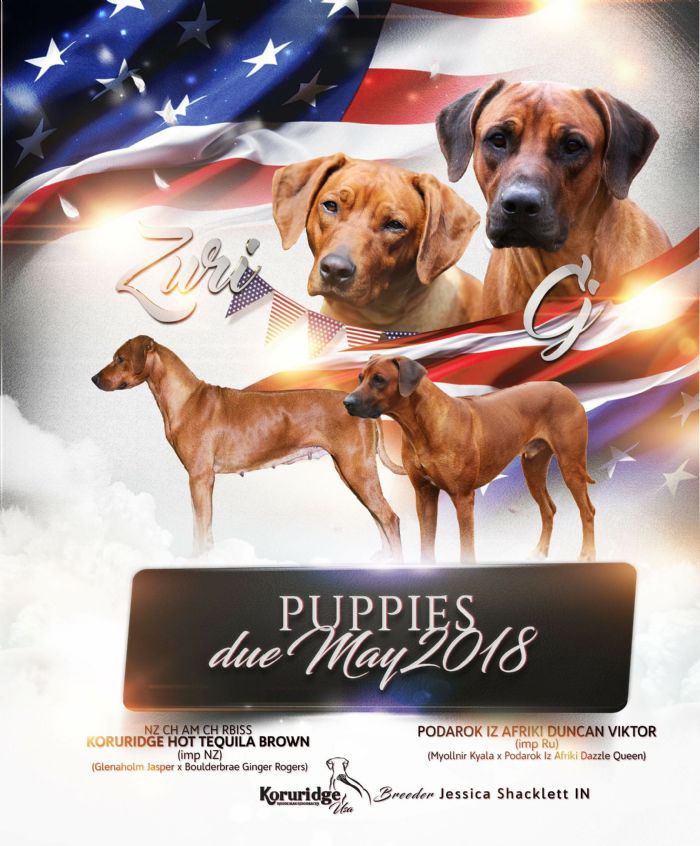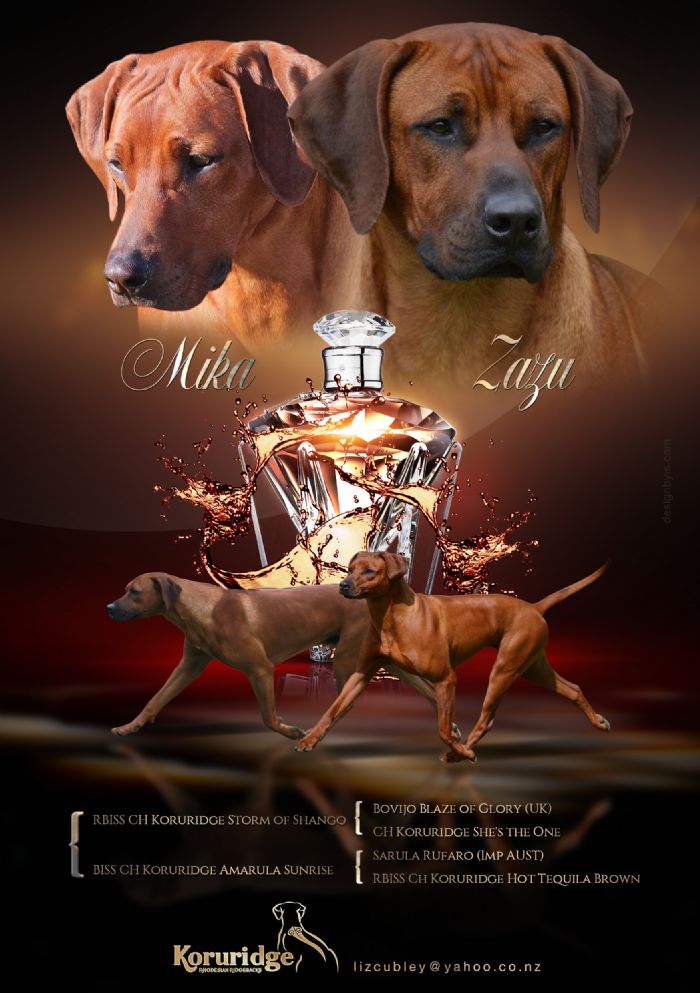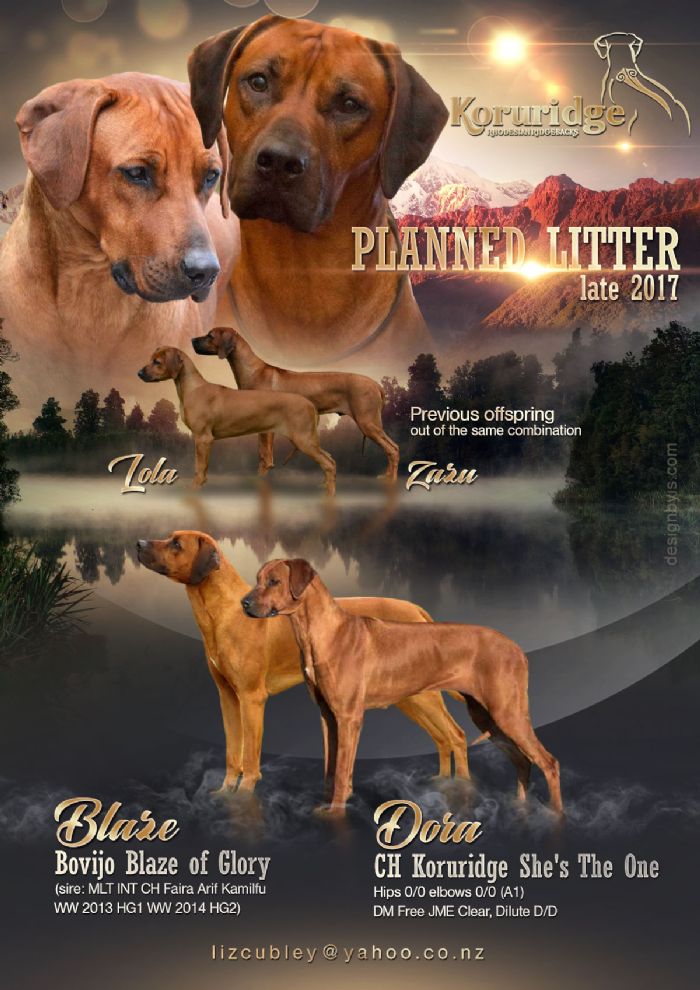 19 sept 2016: The babies have arrived safe and sound!
12 bundles of joy 5 Boys, 7 Girls all correct, no kinked tails, no DS detected, no excess white, and a lovely suprise we have 4 brown nose babies!
Both Carol Torr the breeder of 'Blaze' and I are thrilled :-)
HAPPY DANCE!
DORA IS HAVING BABIES!........Puppies due Septemeber 2016 :-)

The frozen goodies have arrived!!
Now we just wait for 'Dora' to come in to season :-)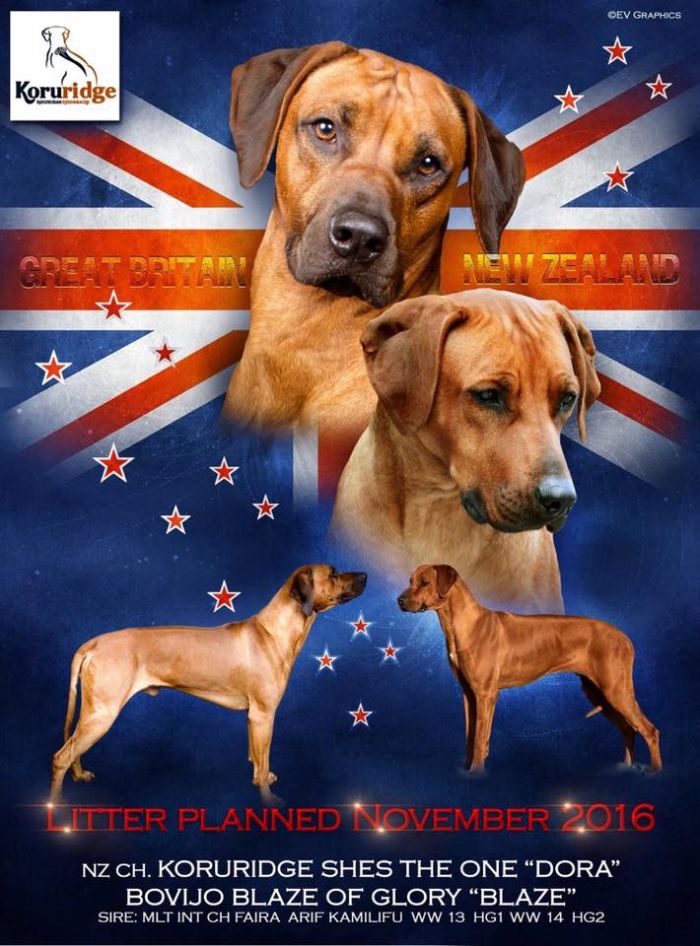 Exciting news! My next litter is planned for late Winter early Spring 2016. New blood lines will be coming to NZ! WATCH THIS SPACE ;-)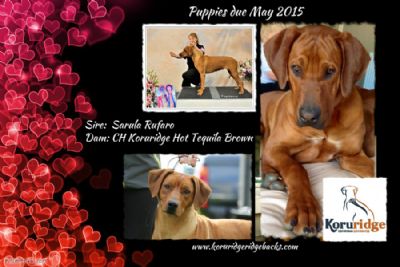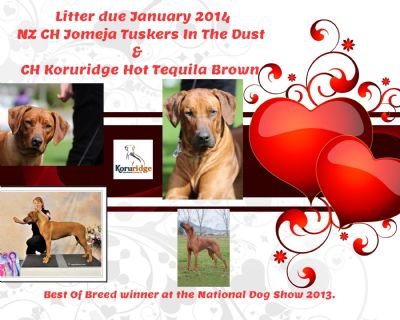 7 AUGUST 2013.............THE BABIES HAVE ARRIVED!!..... See Litter 2 Gallery for photos.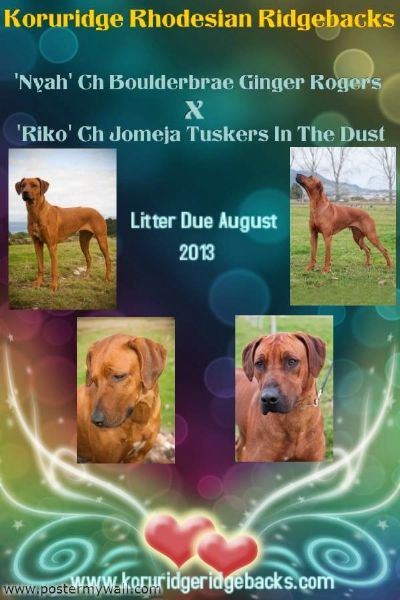 ****WE ARE HAVING PUPPIES**** It has been confirmed by ultrasound.......due August 2013. Parents are:
'Nyah' CH Boulderbrae Ginger Rogers X 'Riko' CH Jomeja Tuskers In The Dust





6/1/2012
****THEY HAVE ARRIVED****
9 beautiful babies born
Both 'Nyah' and pups are all doing very well.
Well done my girl.
Email or use contact form for enquiries on this lovely litter.
****EXPECTED LITTER DUE EARLY JANUARY 2012****
Koruridge is excited to announce the litter between
Dam - Boulderbrae Ginger Rogers
X
Sire - Glehaholm Jasper
'Jasper' is from the World renown Ridgeback Kennel, 'Glenaholm' in South Africa.
He is the son of Glenaholm Jaidan and Glenaholm Jala.