Koruridge Rhodesian Ridgebacks
&
Siberian Huskies
Extraordinary dogs, excellent temperament, true to type.
We have Siberian Husky puppies available, go to our litters page to find out more.
Consistent BEST OF BREED WINNER - NO.1 RR at the National Dog Show since 2017!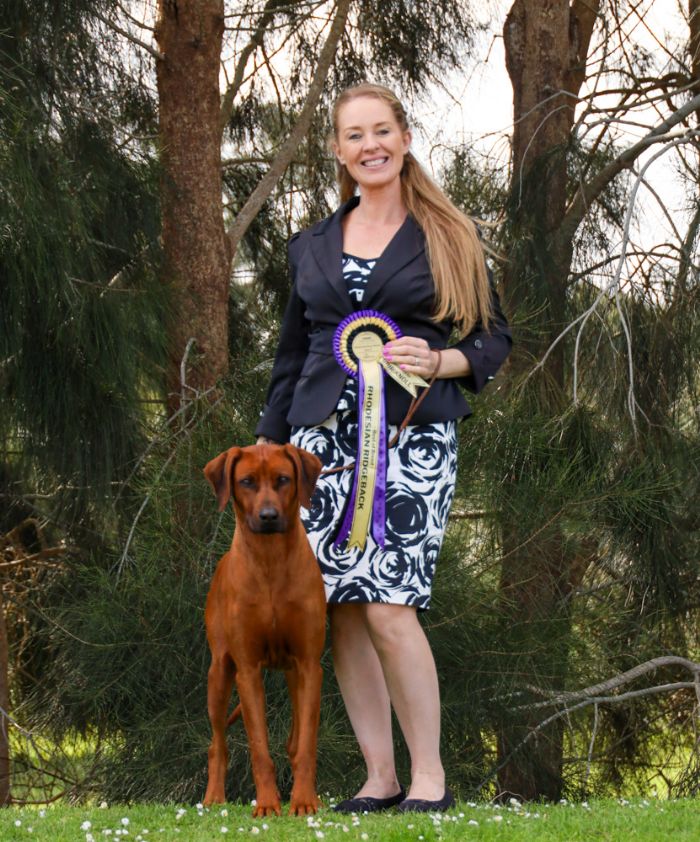 Koruridge wins BEST BREEDERS TEAM IN SHOW at the National Dog Show 2023!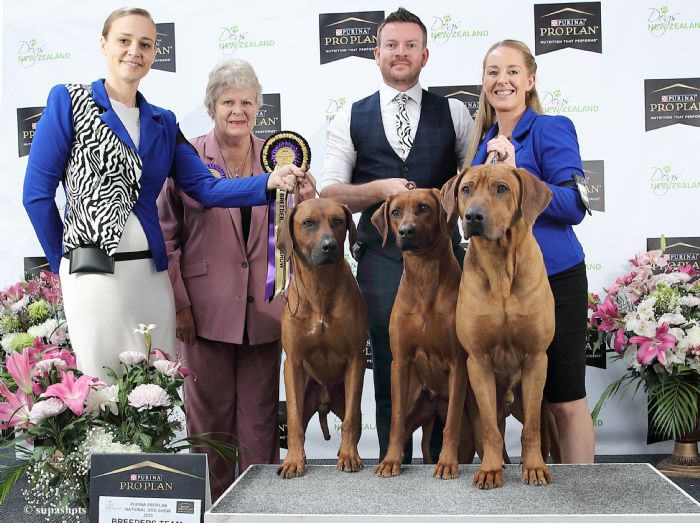 November 2018 - LOLA WINS BEST IN SHOW at the Rhodesian Ridgeback Specialty show - Judge Breed Specialist Lyn King (Ingwe RR)
May 2018 - LOLA WINS Reserve BEST IN SHOW All Breeds Championship show under Breed Specialty Judge Sharron Taylor (Usakose RR QLD).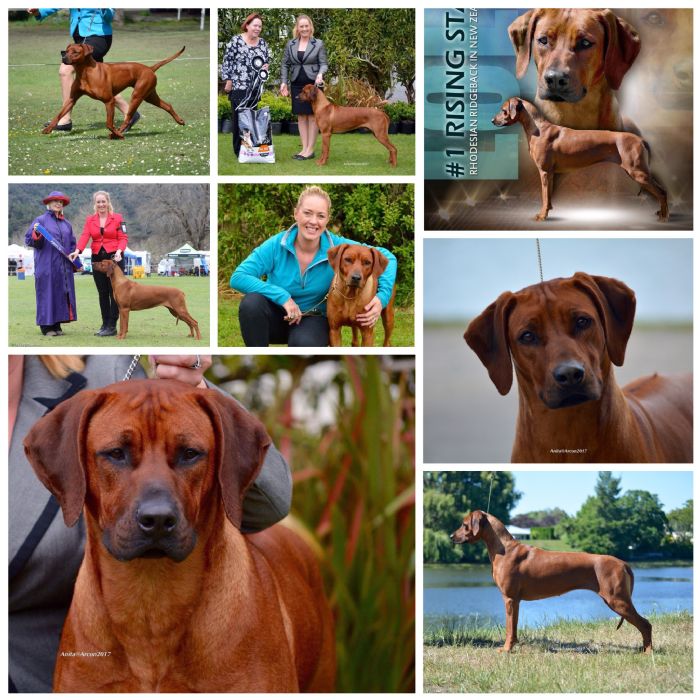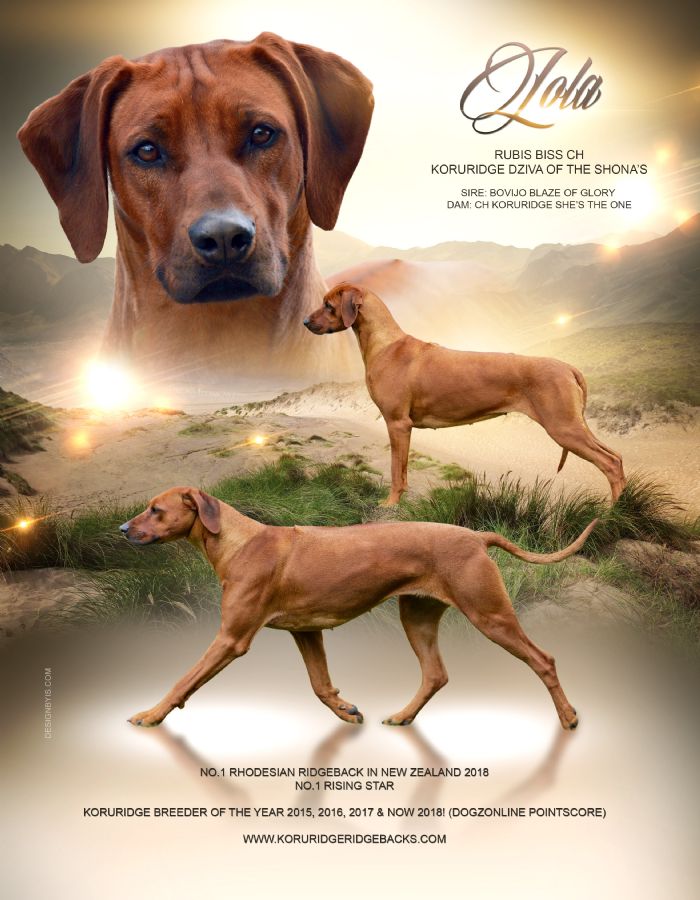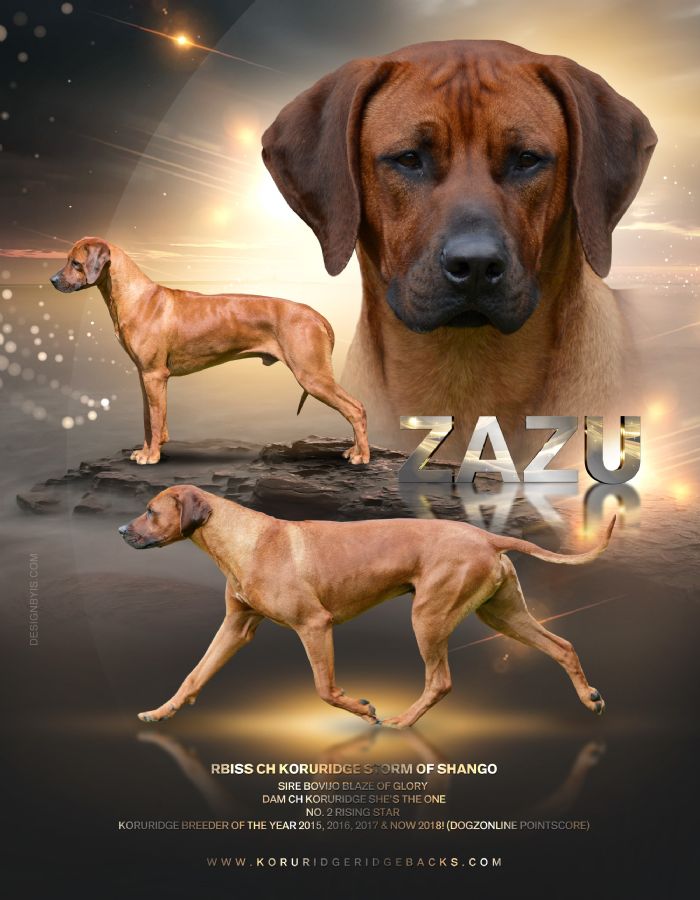 A little information about me: I moved to New Zealand from the UK in 2005 with two dogs. 'Henry' a Labrador and 'Scamp' a working Cocker Spaniel. They are now sadly deceased, but happily lived their remaining years here in lovely NZ. I have had a passion for animals since forever and have worked as a Veterinary Nurse since 1995, qualifying with the Royal College of Veterinary Surgeons, London in 2000. My husband and I live on a rural lifestyle block in the Lower Kaimai ranges just 15km from Tauranga. We show our lovely Ridgebacks as often as our busy life permits.
I purchased 'Nyah' my first Rhodesian Ridgeback in 2008. 'Nyah' was the foundation of my kennels & has gifted me & others with wonderful puppies for me to continue my successful breeding program. I sadly lost my heart dog in October 2018. She will be forever in my heart and I have wonderful memories of my special girl.
My kennel prefix 'Koruridge' was chosen as the 'Koru' is a symbol representing new life, growth, strength and vitality.
I pride myself on the time & effort that goes in to finding the right breeding lines, temperament & dogs to compliment my females. I have imported three males from Australia and a lovely girl from Lithuania, all from well respected breeders & specialty judges for the breed. I have also over the years imported frozen semen to offer a wider gene pool to NZ & to offer others a fantastic family pet or show dog. Dogs I have bred are active in Agility, Rally-O, Obedience & the Show scene.
In 2018 I met my husband T. Tivon was involved in the utility show dog scene as he owned Siberian Huskies. He approached me as he was interested in a Rhodesian Ridgback. The rest is history and here we are breeding and showing both breeds that we love together.
Rhodesian Ridgeback's have become my main passion and hobby, so what are YOU waiting for!
We invite you to meet our loyal, loving, magnificent dogs.
Take a look but be aware RR can be addictive!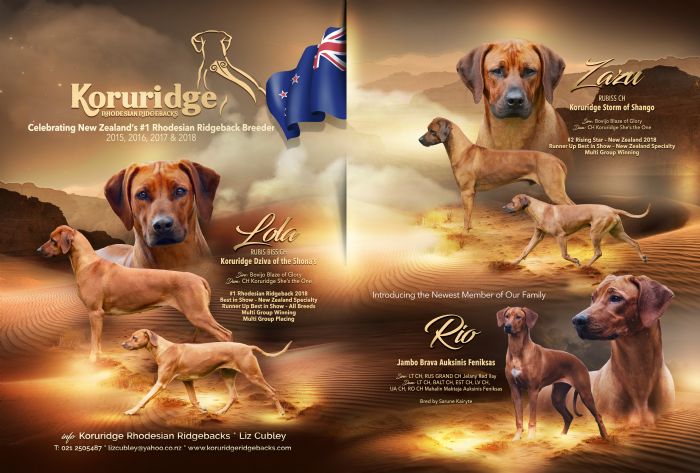 Contact Details
Liz & Tivon Coles
Tauranga, NZ
Phone : 021 2505487
Email :
[email protected]
184829 Visitors